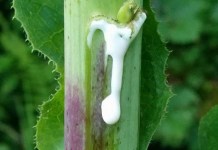 People have used wild lettuce as a sedative and painkiller for millennia. This plant is similar to thistle and dandelion, but it has potent...
Gabapentinoids, like gabapentin and pregabalin, are set to become controlled drugs, after a spike in the number of related deaths. The medication is set to become...

by Julia Nelson The Food and Drug Administration has just issued what's called a "Medwatch Alert" warning that Epidural steroid injections or "ESIs" for back and neck...
Pain is both a universal truth and universal dread. It has driven some men to isolation, others to suicide. And though it may take...