Many Canadians will have to deal with Multiple Sclerosis (MS) in their lifetime. According to medical researchers, it appears that this illness becomes more and more common as one moves away from the Equator. MS could be directly related to the amount of Vitamin D that we absorb; the less we get, the more likely we are to contract this inflammatory disease.[1] Others have theorized that a certain "Viking gene" might also be responsible and would explain why northern countries are affected more.[2]
Although the signs of MS have been observed for more than 175 years, it is still quite misunderstood. Some patients do recover, but in most cases the condition is still fatal. How did we first learn of the existence of MS, and how much have we learned in all these years about this disease and its treatment?
Who drew first?
 MS has always been hard to diagnose for two main reasons: its symptoms are varied and offer no clear sign on the outside. Often these symptoms were classified as "paraplegia" which, as we now know, actually described many different neurological diseases. It is then not surprising that the first discoveries of the illness were made as the practice of autopsy became more common and accepted.
For many decades two researchers were hailed as the first ones to depict MS's typical lesions to the brain and spinal cord. Before the 1980s, Jean Cruveilhier was usually credited with the discovery in 1835.[3] A famous anatomist and pathologist, Cruveilhier studied in Limoges, France, to become a priest, but diverted his interest to pathology when he met Guillaume Dupuytren, a friend of his father and surgeon to Napoleon Bonaparte. In 1826 he became professor of anatomy in Paris, and subsequently President of the French Medical Academy, as well as the Anatomical Society.[4]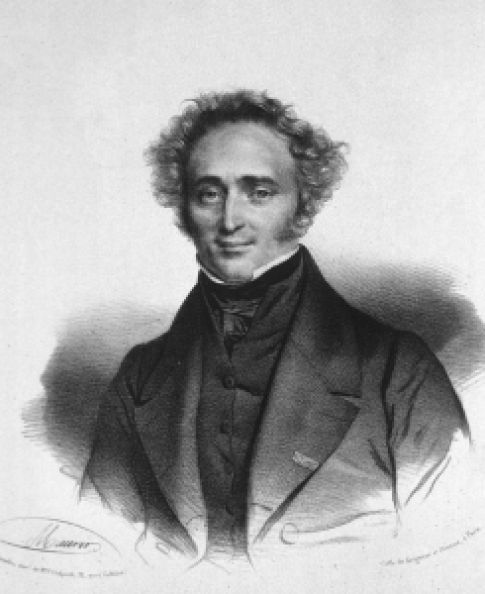 Cruveilhier is mostly known for his work on the nervous system, but also the vascular system; he famously gave his name to the Cruveilhier–Baumgarten disease, a disease which affects the umbilical veins and the liver.
From 1829 to 1842, Cruveilhier wrote his observations, including a "peculiar diseased state" of the spinal cord and brain which were later interpreted as signs of Multiple Sclerosis. The problem is that these observations were only published after 1841; the presence of an earlier volume in 1835 confused certain researchers.
Today Robert Carswell is credited with the first depiction of MS in his pathological atlas of 1838.[5]
Carswell studied medicine in Glasgow, and was commissioned by Dr. John Thompson to do a collection of drawings on morbid anatomy. The two thousand watercolor specimens included an example of lesions and atrophy to the nervous system, which is now considered the first depiction of Multiple Sclerosis.
La Sclérose en Plaques
Unfortunately for Carswell, Cruveilhier's volumes became better known among the medical crowd, especially to a man who would be credited with the discovery of MS itself: Jean Martin Charcot.[6] Charcot was a French neurologist, and professor of pathology, and is commonly known as the father of modern neurology. His work on neurosis earned him the nickname "the Napoleon of neuroses."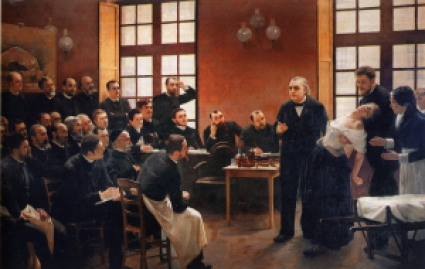 Charcot was quite an artist, and a very talented teacher.His anatomical depictions were widely praised, and his public lectures well attended. It is during one of those lectures, in 1868, where he first presented his discovery of Multiple Sclerosis, or as he would call it la sclérose en plaques. His notoriety helped to spread the knowledge of this disease far and wide, so much that in 1871 the American Surgeon General would include it in his Treatise on Diseases of the Nervous System, and in 1880 Sir William Osler diagnosed three cases after reading Charcot's work.[7] It is important to note that even though the disease had been identified, its cause was far from being understood, and treatment was at the time quite ineffective.