We receive a lot of questions from our visitors regarding the use of Rick Simpson Oil (RSO) and the effectiveness of ingesting 60 grams of RSO cannabis oil during a 90 day course to treat their cancer.
This method has been pioneered by cancer survivor Rick Simpson who has widely distributed information regarding its use and success rates.
In 1974 Rick Simpson heard a radio report about a study that found marijuana reduced cancerous tumors in mice. Specifically, researchers at the University of Virginia had found that several chemicals in marijuana acted against both cancerous tissue taken from mice and on cancerous tissue in the mice.
The study: Antineoplastic activity of cannabinoids was published in the Journal of the National Cancer Institute (Vol. 55, No. 3, September 1975).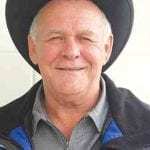 Rick Simpson passionately believes in the medicinal virtues of cannabis oil that he refers to as 'hemp oil'. He grew his own plants and gave away RSO cannabis oil to those who required it until the police took his marijuana plants.
"I consider myself just one of many who have found a way to cure cancer and I do not claim that it was me who found the cure. Still, it does appear that I am the first to supply this medication to vast numbers of patients to treat their cancers and other conditions in a more effective and sensible way."
Although cannabis oil has show some remarkable results when specifically used to treat cancerous tumors and the cannabinoids it contains have been shown to exhibit anti-cancer properties when tested in the laboratory; the evidence for its effectiveness in humans is currently anecdotal.
Virtually all the scientific research investigating whether cannabinoids can treat cancer has been done using cancer cells grown in the lab or animal models.